Mail Us

hotdothk@gmail.com
 
MONTBELL MEN'S PARKA 3 IN 1 FALL LINE 1102504
Product Description
This 3-in-1 style jacket has a waterproof outer shell and an synthetic insulation liner. The outer shell is made using Montbell's original waterproof breathable material, DRYTEC®. The liner uses EXCELOFT®, a synthetic insulation which has better insulating properties when wet compared to down. Either jacket can be used by itself and can be used together when an insulated weather proof jacket is required for your perferred winter activity.
Specs
Material: (Outer Jacket) 3-layer DRY-TEC technology
50-denier friction-weave nylon
(Inner) 20-denier nylon taffeta
Weight: 700g
Color: BLACK (BK), DARK GREEN (DGN), RED BRICK (RDBR)
Size: S, M, L, XL
∅16 x 23
Outer Jacket: 5 zippered pockets (2 chest pockets, 2 hand pockets, 1 sleeve pocket)
Inner: Sawn thru construction
1 zippered chest pocket
Stuff sack included
Details
DRY-TEC™ Technology

Developed by Montbell, DRY-TEC is a 2-ply waterproof/breathable fabric that's very soft and comfortable. We begin by laminating fabric to a microporous membrane that is only 25 microns thick. The micropores of this super-thin membrane make the fabric impervious to liquid water but still allow water vapor molecules to pass through. The laminated membrane is then coated with polyurethane coating and finished with a hydrophilic coating designed to wick moisture away from your skin. The polyurethane/hydrophilic coating makes up the second layer of 2-ply DRYTEC.
About the material: EXCELOFT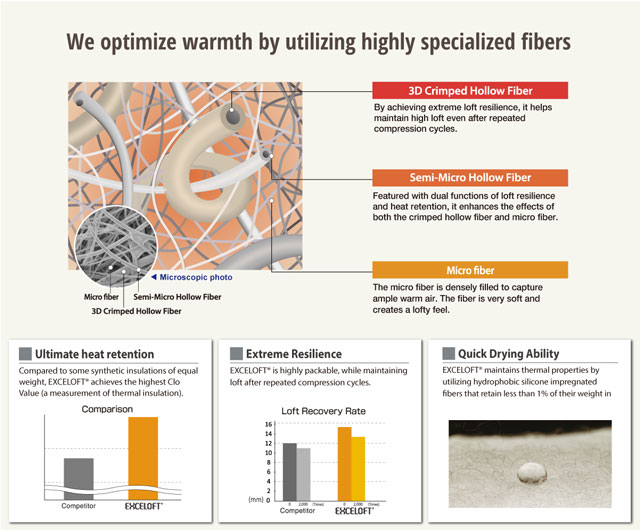 Anti-Glisse Friction Weave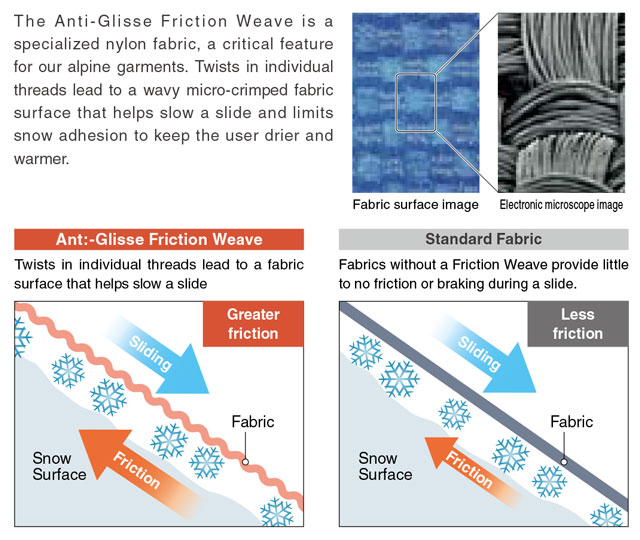 Detachable Inner Insulation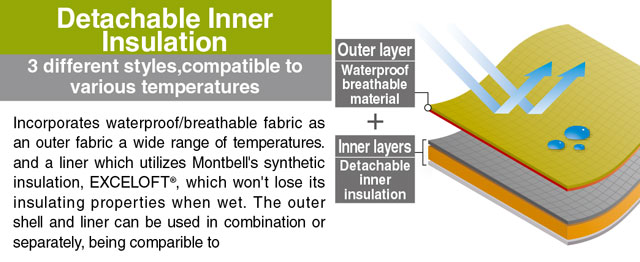 Stuff sack included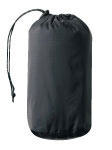 Product Information (38-106)
This product has been seam sealed to increase waterproof performance and prevent water from entering the inside of the product. Due to limitations in construction, it isn't possible to seam seal the pockets. Since the pockets are not waterproof, it is recommended that you place valuables in a waterproof case or take other measures to prevent water damage. Drainage holes have been added to the bottom of the pockets to prevent water from pooling.
Categories
16 other products in the same category: